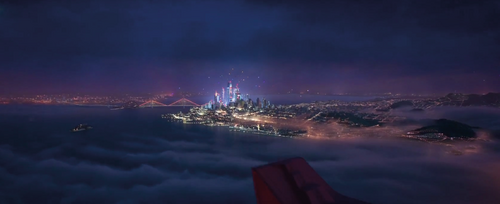 San Fransokyo is a Fictional city featured in the Disney movie 'Big Hero 6'. The city is an alternate history where the 1906 Earthquake in San Fransisco Is rebuilt by Japanese immigrants resulting in renaming and A combination in architecture. Built on the Pacific US coast, the city is highly resistant to earthquakes. San Fransokyo is also home of Illegal Bot fighting often in dark alleys. A dominant company is Krei Tech which started the events in the early 2000s where Callaghans daughter was lost in a portal and seeker revenge on Krei tech who built the portal testing time travel. Soon a young hero arose and formed a team of heros from freinds (the Big Hero 6). The city is a thriving metropolis with many combos like the San Fransisco Trolleys and the Golden Gate made to look like a Japanese temple and Anime blimps and more. San Fransokyo is at its best at night.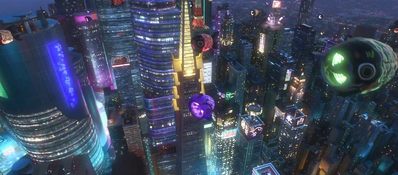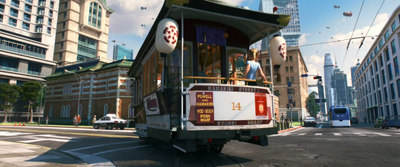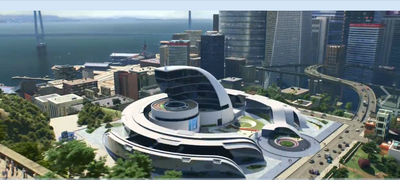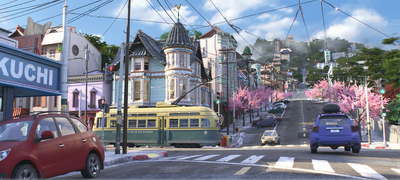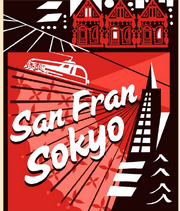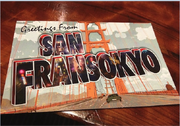 Ad blocker interference detected!
Wikia is a free-to-use site that makes money from advertising. We have a modified experience for viewers using ad blockers

Wikia is not accessible if you've made further modifications. Remove the custom ad blocker rule(s) and the page will load as expected.