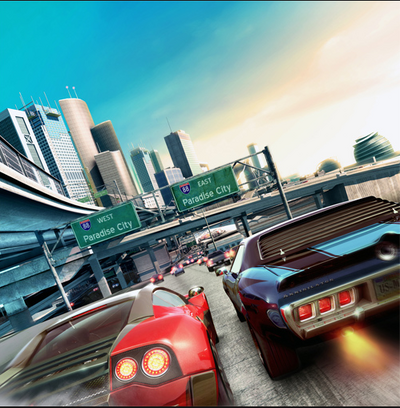 Paradise City is a fictional city on the US East Coast and is the setting for the Racing Video game 'Burnout:Paradise'. The city's border goes from downtown streets to mountains and feilds. Paradise City is divided into 5 districts, which make up two general areas of the landscape, the urban area and the rural area. Downtown Paradise, Harbor Town, and Palm Bay Heights make up the urban area, while Silver Lake and White Mountain make up the more rural area. These districts are further divided into sub-districts, each with a slightly different design sense, from abandoned warehouses to beachfront hotels. Big Surf island is also a high resort island located to the east of PC connected by Paradise Keys Bridge. Paradise City, is named after the 1987 Guns n' Roses single, Paradise City. The city's motto is "Loco pedal ut metal, ledo is", which roughly translates to "Put the petal to the metal, hit it". The city is based off of several US citys including Los Angeles,New York, San Fransisco, and Honolulu. Paradise city also has it's own coast guard station and wind farm.
Pictures
Edit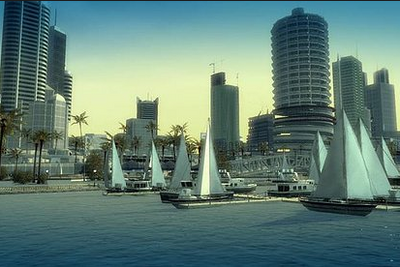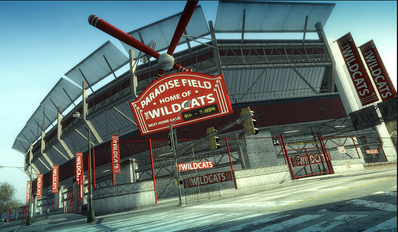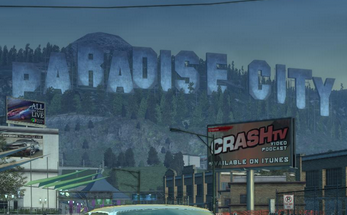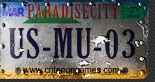 Ad blocker interference detected!
Wikia is a free-to-use site that makes money from advertising. We have a modified experience for viewers using ad blockers

Wikia is not accessible if you've made further modifications. Remove the custom ad blocker rule(s) and the page will load as expected.